CELEBRATING QUEEN ELIZABETH
In 2022, Her Majesty The Queen will become the first British Monarch to celebrate a Platinum Jubilee after 70 years of service.
I have painted the queen many times in many materials and techniques.
Sometimes crazy creative ideas go to shit, sometimes they work.
Large 3d printed map of scaled Lower Manhattan, New York
Hand cut stencil of iconic Marilyn painted in acrylic spray surrounded by a collage of Studio 54 photos.
150cm x 100cm
Been working on this design for 6 months, was told many times it wasn't possible to have a lenticuoar light box which continued my lenticular design down onto the sides until I met Jake a lenticular scientist who said 'everything is possible' and loved the challenge
Measure 100cm x 100cm x 10cm depth with backlights working from mobile phone or Alexa.
Click to view all lenticular artworks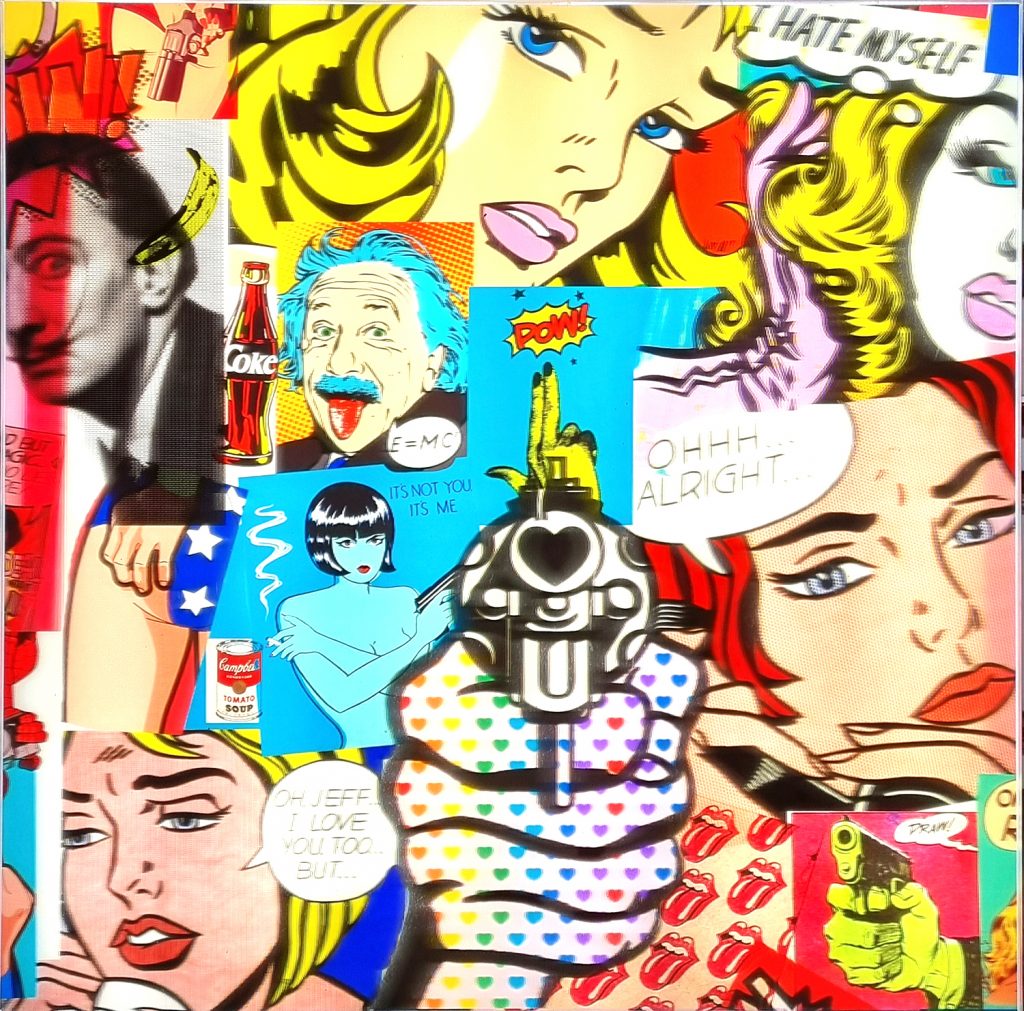 Dan Pearce is a contemporary mixed media artist, his works take inspiration from street and pop art and juxtaposing it with fine art,
his work is bold and confident in style often completely transforming iconic portraits with his own inimitable style and blurring lines between new media, pop and digital art.
"One of the UK's most collectable emerging artists"
SHORTLIST MAGAZINE
LATEST FROM STUDIO – FOLLOW ME ON INSTAGRAM #DAN_PEARCE_ART